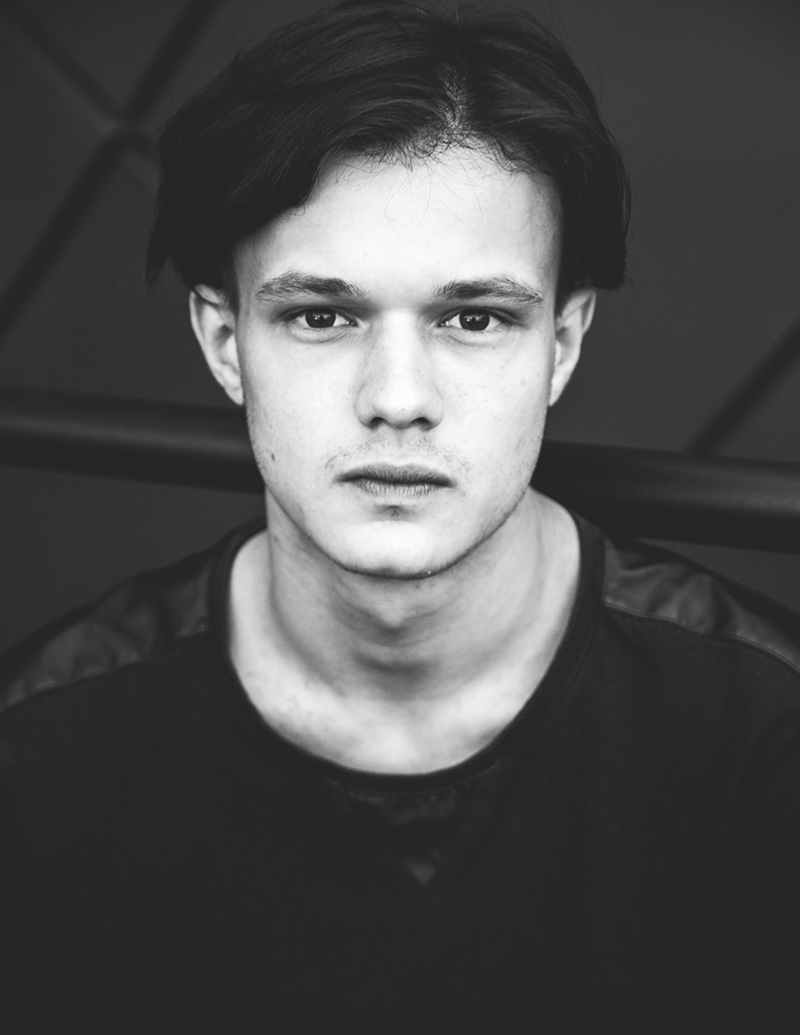 Kadir AKYOL
Ekspresyonist
He studıed Fine Art in Mersin University (2004-2008) and completed a postgraduate Masters in
Ankara Gazi University wıth the thesıs "Hybrid Approaches in Contemporary Art" (2011).
In 2011, he started his second post graduate degree in the Faculty of Fine Arts in the Unıversıty of
Sevilla, Spain. He continues pursuıng his thesis entıtled "Hacker Art".
In 2013, he won the competition "Rh+ Art Magazine the Young Artist of the Year". In addition to this,
he has been awarded many other prices.
He has 13 personal exhibitions and has partıcıpated in more than 150 national and international
biennials, triennials, symposia, project exhibitions and auctions workıng wıth in painting,
installation, video and performance. His works have been exhıbıted in a number of countries,
ıncludıng Spain, Italy, Italy, France, Greece, Belgium, Germany, Romania, Moldova, Kosovo, Tanzania,
USA, Bosnia and Herzegovina, Albania and Montenegro.
2018 – "Contemporary Istanbul 2018" Robb Resort, Istanbul / TURKEY
2018- Artforum Symi / Curator: PantelisTsatsis, Gallery Los / South Aegean Symi / GREECE
2018 – "On the Road", Güray Museum, Nevsehir / TURKEY
2018 – "dilemma", Gallery Kambur, Istanbul / TURKEY
2018 – "World Art Day", the Archaeological Museum of Mersin, Mersin / TURKEY
2018 – Contemporary Art Fair 4. Artankara Sepa Gallery, Ankara / TURKEY
2018 – "Local Codes Glabal Forms, Curator: Figen West, Şişli municipality Art Gallery, Istanbul /
TURKEY
2018 – imgen, Korart Gallery, Istanbul / TURKEY
2018 – 'Contemporary and Modern ", Curator: Ronny filtration, Ron's Art Gallery, Istanbul / TURKEY
2017 – Curator: SBahar Kızgut / Ferdevsi Kayhan, Martch Art Consultancy, Istanbul / TURKEY
2017- "I Need to Tell You Something", F Gallery, Istanbul / TURKEY
2017- Los Art / Artforum Gallery Symi / South Aegean Symi / GREECE
2017- "Board Meeting" (Çaba Genc) Curator: Burcu Aldinç, Setup, Istanbul / TURKEY
2017 "Color and Young" Curator: Bester GÜRSU, Turkish Ministry of Foreign Affairs, Ankara /
TURKEY
2017 – III. Contemporary Art Fair Artankara, Curator: Sevil Dolmacı, Ankara / TURKEY
2016- Imago Mundi, Pratt Institute New York / ABD – Venice Biennial showcasing 38, Venice –lTALY
2016 – "International Contemporary Artists 2016" Skoufa Gallery Mykonos, Athens /GREEK
2016–"Beyond the Time", Curator:Beste GÜRSU, National Museum of Tanzania, Dar es Salaam,
TANZANIA
2016 – Art Base Project, Sevil Dolmacı Art Gallery, İstanbul / TÜRKİYE
2015 -. Pasajes San Pedro, Curator: Ricardo Iriarte Amilibi, Oia Villa for Sukru Karakus / San
Sebastian, SPAIN – Hendaye, FRANCE
2015 – "Art01 Contemporary Art Encounters" HiltonSA, Adana / TURKEY
2015 – "Contemporary Istanbul 2015" MİZ Gallery, Istanbul / TURKEY
2015 – Peak Art Project Artist 2015 24th International Istanbul Art Fair / Istanbul / TURKEY
2015 – 'Color and Young "Curator: Bester GÜRSU t.c.saraybosn Embassy in Sarajevo / BOSNIAHERZEGOVINA
2015 – "Non Stop Europe", Curator: Bester GÜRSU Teatro dei Dioscuri al Quirinale, Rome / ITALY
2015 – "Ismael Isaac?", By Peter Greenaway & Saskia Boddeke, Jüdisches Museum, Berlin /
GERMANY
2015 – "I Have a Story", Curator: Bester GÜRSU / M.Sinan, National Gallery of Kosovo Pristina /
KOSOVO
2015 – "Fifteen / 15" Istanbul Congress Center, Istanbul / TURKEY
2015 – "I Have a Story", Curator: Bester GÜRSU / M.Sinan GEN-I Gallery ULUCG Montenegro /
MONTENEGRO
2015 – 16. METU Art Symposium, Istanbul / TURKEY
2015-"I Have a Story", Curator: Bester GÜRSU / GEN M. Sinan, in Gallery FAB, Tirana / ALBANIA
2014 – "Contemporary Istanbul 2014" (Berlin Istanbul Quarter) BIQ Gallery, Istanbul / TURKEY
2014 – Peak Art Project Artist 2014 24th International Istanbul Art Fair / Istanbul / TURKEY
2014 – " I have a story, " National Gallery in Sarajevo, Sarajevo / BOSNIA-HERZEGOVINA
2014 – "Young Mine Art Project" Mine Art Gallery, Istanbul / TURKEY
2014 – "10 International Workshop Work "Art Suites Gallery, Bodrum / TURKEY
2014 – "alienation", "not foreign", Merhart Gallery, Heidelberg – GERMANY
2014 – "1st Meeting of Kars", Kafkas University, Faculty of Fine Arts, Kars / TURKEY
2014 – Contemporary, Modern, Classic Art Auction, Planet Art Gallery, Istanbul / TURKEY
2014 – İzmir Culture Directorate of State Painting and Sculpture Art Gallery, Izmir / TURKEY
2013 – 92nd Classic, Contemporary and Modern Art Auction, Artium Art House, Istanbul / TURKEY
2013 – Works on Paper, Academy Art Gallery, Istanbul / TURKEY
2013 – Painting Contest of Sefik Bursali, State fine art galery, Ankara / TURKEY
2013- "I am followed / Black sea_II", Galery Abstract, Ankara / Turkey
2013- "Look inside" (arrangement) current art events|, Merkon, Mersin / Turkey
2013-'Dynamic principles'', Art and Life" project, Constanta art museum Constanta, ROMANIA
2013 –Summart (workshop), International 'SummArt Painters Campus ', Chisinau , MOLDOVIA
2013- 3th International Contemporary Art Bienale, Art-East San Antonio, USA
2013- "90 and independent" Turkish Berlin Embassy, Berlin – GERMANY
2013- 9 artists – 90 creation Republic Exhibition, Curator Beste Gursu, "Turkey- European Union
cross cultural arts dialog
2013- İstanbul Rotary Art Reward Competition and Exhibition, Project 4L Elgiz Contemporary Art
Museum, Istanbul- TURKEY
2013- Akcaabat painting workshop, Trabzon – TURKEY
2013- Kucukcekmece Municipality 3rd painting competition, heaven culture and art center
exhibition hall, Istanbul – TURKEY
2013- Arteast, (video), (President Wanted…), Contemporary Art at the ArtEast San Antonio, ABD
2013- Rh+artmagazine, Young Artist of the Year, Planet Of Art, İstanbul, TURKIYE
2012-2013 – "Super Dignity" several different art galleries and streets (street art), TURKEY, SPAIN,
FRANCE, GERMANY
2012 -Shed / (video) intercity, Casa Dionio, Andalucia. Sevılla . SPAIN
2012- "REPUBLIC ARTISTS -3 (89nd years)", (video), Republican University /Sivas -TURKEY
2011- "Performance" (video- performance) Sevilla University Faculty of Fine Arts / SPAIN
2011- 59 Rivoli / Pornography +18 (settlement) Alpha Art Galery, Paris / FRANCE
2011- "Pomegranate seeds" interaction Project (installation-photo collage), Abc Art Berlin
Contemporary, Berlin / GERMANY
2011- "Fugitive" (video-photograph -performance), CAAC Sevilla / SPAIN
2011- "Metamorphosis Gregor Samsa, insect series", (painting) gallery Studio 9 İstanbul, İstanbul /
TURKEY
2011- "Fifth Ankara Design Days" (Video Art) , Modern Arts Center, Ankara / TURKEY
2011- "Republican Artists -2 (88th year)", Painting Exhibition (Digital Works), Gallery Altan / Adana /
TURKEY
2011- Fukushima Calamity – (e-mail art), Dom Cathedral Square, Koln / GERMANY
2010: Global Urbanization, Workshop (video) Sevilla / SPAIN
2010:"Mire" Mesiad Art Gallery (installation – performance) / Mersin / TURKEY
2010:"Bat me, Bat yourself" Mersin updated art exhibition, Secret Garden (installation)/ Mersin /
TURKEY
2010: "Resistance story of tekel workers" Nazim Hikmet Culture Center / Ankara / TURKEY
2010: 2.Sobutay Ozer Competition Exhibition, Cermodern / Ankara / TURKEY
2010: Small works, Big Objectives, Ziraat Bank Art Gallery / Ankara / TURKEY
2010: Écija, Workshop (painting – video) Sevilla /SPAIN
2009: Small Works, Big Objectives, Dega Art Gallery / İstanbul / TURKEY
2009: 4th National Inonu Painting Competition Exhibition Inonu University the Faculty of Fine Arts–
Malatya / TURKEY
2009: 5th Art Forum art fair, – Ankara / TURKEY
2009: 86/86 Republican Exhibition, Republican Art Galery– İstanbul / TURKEY
2009: European Union Young Exchange Project (workshop) Ortakent / Kabakum Coast / Bodrum /
TURKEY
2009: "Stone Place Video Days" / Stone Place– Adana / TURKEY
2009:Nazim Hikmet / NHKM Rezan Salaz Art saloon – Ankara / TURKEY
2009:"Reanimation Unity" (Installation) / Gazi Faculty of Fine Arts- Ankara / TURKEY
2009: "Pixelart" (Performance) / Karanfil Street metro–Ankara / TURKEY
2008:"Mersin Young Events" (installation video) / Marina Vista – Mersin / TURKEY
2007: " -X " ( project) Gazi University the faculty of fine art exhibition saloon – Ankara / TURKEY
2007: UPSD / TUYAP 26th art fair (Mediterranean and Foreign Land) – İstanbul / TURKEY
2007: TUYAP 26th art fair / Mersin University the Faculty of Fine Art – İstanbul / TURKEY
2007: 10th İstanbul Biennial – Mersin Step / TURKEY
2007: "Project Bazaar" I have slam and I have basket – Mersin University Culture Center– Mersin /
TURKEY
2006: "Ace", (Settlement – Performance), Mersin University. Faculty of Fine Arts– Mersin / TURKEY
2006: "Fugitive" (video+settlement) 4th International Huseyin Gezer stone and concrete sculpture/
Mersin/ TURKEY
2006: "Strained" Project 1389 activity (performance), Mersin University Republic Square– Mersin /
TURKEY
2006: "4TH International Student Triennials", (video +settlement) – Istanbul / TURKEY